Online Teaching: The Benefits of it and How to Teach Effectively during Lockdown
The Internet has become the biggest and most accessible information database over the last decades. It has significantly transformed the way we do business with one another, and even the way education is delivered to learners.
Now that schools are setting face-to-face learning aside due to the current pandemic, switching to online teaching is one of the most effective and safest ways to deliver education without risking health safety.
What is online teaching?
Online teaching is the processing of teaching courses or syllabi via the internet. It includes real-time instructions and virtual modules that can be accessed through software and platforms. So this requires computers or gadgets such as smartphones, tablets, or laptops. Online teaching can be difficult to keep up with especially for those without enough breadth of experience teaching in a completely online environment.
Why Online Teaching?
The COVID-19 lockdown has made online teaching the most suitable and safest means for teaching and learning. As we observe social distancing, online teaching offers the safest and most convenient jobs for teachers. The most relieving benefit of online teaching is its flexibility in timing, delivery, and location.

Online teaching is time and location-efficient. Teachers can teach in the comfort of their homes without wasting time traveling from home to office or school. Many online teaching companies offer flexible working schedules so teachers can choose the times that suit them. Since there is no time or location constraints, teachers can connect to students in different geographical locations and thus have more opportunities to teach.
Students can also benefit from online teaching. Teachers can easily personalize each student's learning plan according to their unique needs. This can help students learn at their own pace. Modules and other resources are also easier to access anytime and anywhere.
Tips on How to Teach Online Effectively
The sudden transition from in-person to online teaching poses challenges among traditional school teachers and those who are not adept at using online technologies. Read these 5 tips on how to teach online to help you succeed in your online teaching career.
Consider the Learning Management System (LMS) as your new classroom.

Aside from choosing the most comfortable and suitable space at home to set up your workstation, consider getting yourself used to thinking of your learning management system (LMS) as your online classroom where your students will engage with each other and with you, not just a virtual place where you'll distribute the materials and collect homework assignments.
Design learning plans that will promote better student communication and collaboration.

Learning remotely is not easy for all students. The goal of online education is not only to deliver education online but to ensure that students won't have an isolating experience. Take advantage of online tools such as video conferencing, virtual boards, chat messages, etc. Design learning plans that will maximize their communication and collaboration. This is why it is very important that you should get familiarized with the platform that you are going to use for teaching.
Record your lectures.

There will be students who might struggle using the internet or even access it right away. Record your lectures and send them the videos so that they can watch them later. This will also help students learn at their own pace.
Be yourself.

Your teaching style might get lost when you start teaching virtually. Because not all body gestures used to show your point can be shown in a video conference. You might feel like just resorting to written lectures and pale discussions. You can be as authentic as you are when teaching in person by posting short and quick videos of lessons, answering student concerns, and conveying your constant support to students in your announcements whenever they need help. Also, let them know if it's going to be your first time teaching virtually. That you need their cooperation for the learning experience to work and you will do your best to make it a success.
Bear in mind that achieving the most effective and efficient online teaching and learning experience takes time and a lot of hard work. You might feel like a fresh education graduate again and that's absolutely okay. Be patient, record progress and rooms for improvement, and of course, stay safe and positive at all times.
Summary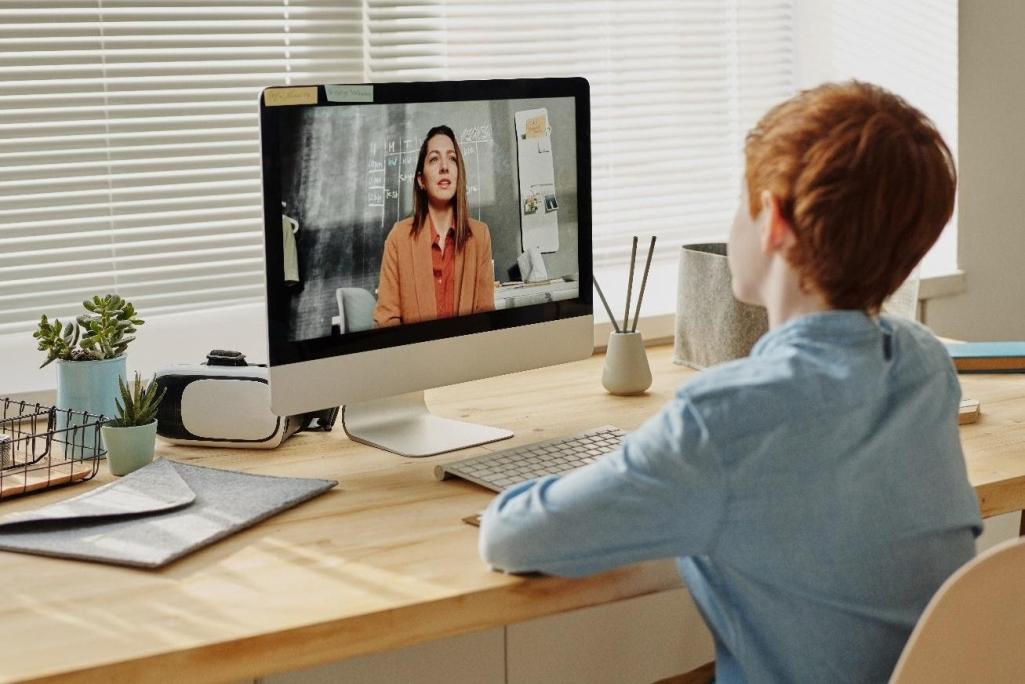 Article Name
Online Teaching: The Benefits of it and How to Teach Effectively during Lockdown
Description
COVID-19 lockdown has made online teaching the most suitable and safest means for learning. Here are 5 tips on how to teach in your online teaching career
Author
Publisher Name
Publisher Logo