Math Collaborative Learning
Some may consider online math education to be an individual venture. Imagine a student alone at their desk and trying to find all the answers on their own.
With this kind of setup, it won't help the students solve any problem. It may be the case for some teachers. Well, there are online institutions that have collaborative math online tutoring sessions. The teachers collaborate with their students to help them learn math easily and efficiently. Learn ZOE is one of them.
Encouraging collaboration in an online math class
In classroom education, a collaboration between teachers and students is vital. Collaborating in virtual education is probably more essential as teachers and students communicate online only. Even in online education, students benefit from sharing their ideas and considering and building on the ideas of others.
How about the online tutorial where there's one-on-one teaching? Collaboration with that setup will also be beneficial to students. They can share their ideas with their teacher and the teacher can share some insight with his/her student.
Here is a list of sample recommendations when doing one-on-one online math classes to improve collaborative learning.
Math Games – A matching game using numbers or shapes is ideal for students in lower grade levels. Aside from a matching game, a concentration game is also ideal in this situation. The teacher will provide a set of cards and the student will select two cards to do Addition, Subtraction, Multiplication, or Division.
Family Activities – Give the student an activity that will require the help of their parents or any of the family members. A very good example of this is the snake and ladders. It'll help kids recognize numbers in dice and learn how to count. For students at higher grade levels, maybe using two dice will make it more challenging for them.
Reading Activity – Math can be an intimidating subject, especially for young learners. Reading books with math problems will help children learn to love math. Diverse topics from counting, patterns, and going to basic mathematical equations will help even the most hesitant student to have confidence in their math skills.
Conclusion:
Working together will help the teacher to meet the mathematics learning needs of students in both classroom and online learning. The impact of collaborative math learning is steadily positive and effective, keeping students engaged in learning and developing higher-level thinking skills.
Summary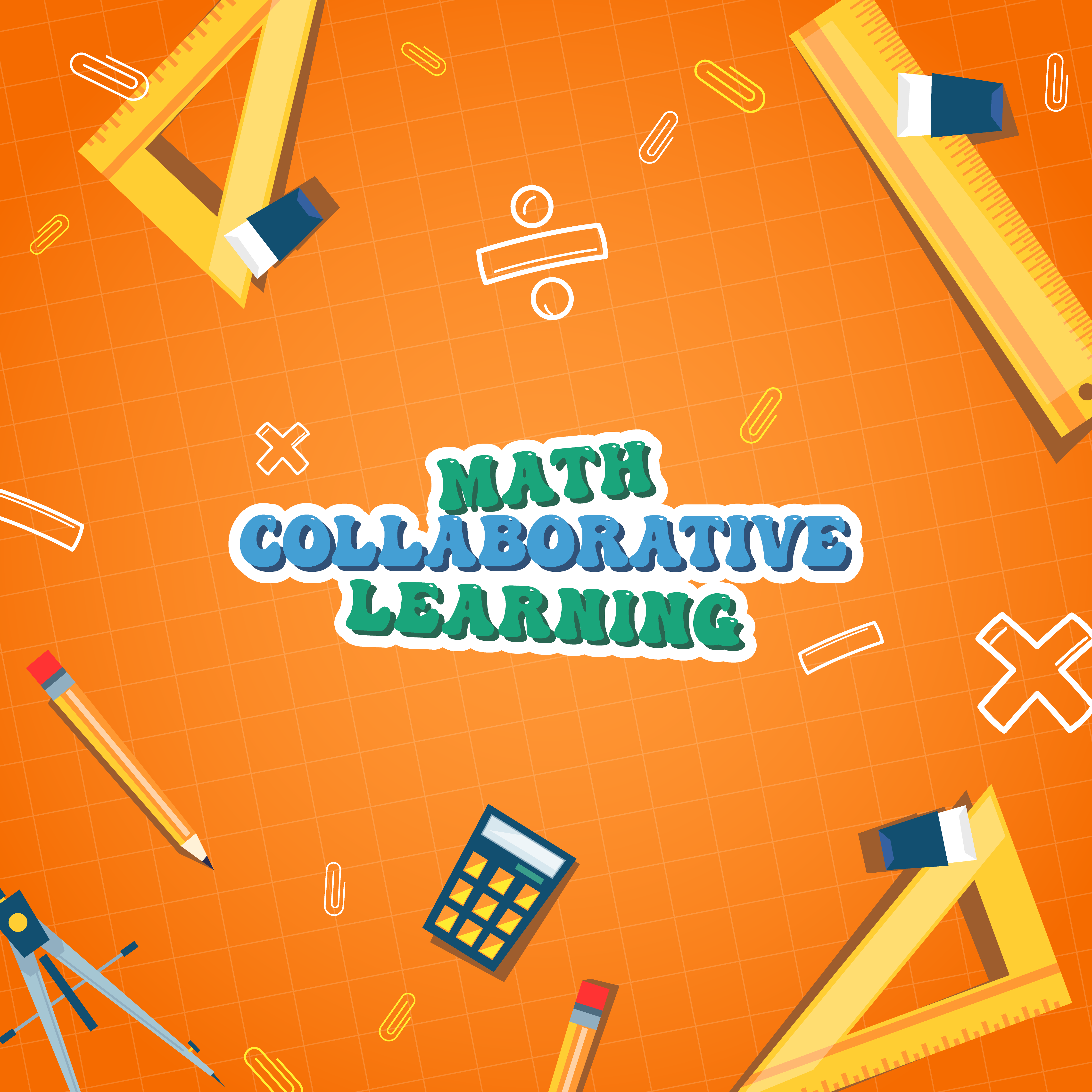 Article Name
Math Collaborative Learning
Description
Collaboration is vital to classroom education, and virtual learning hasn't changed that it's probably more essential than ever. Even in online education, students benefit from sharing their ideas and considering and building on the ideas of others.
Author
Publisher Name
Publisher Logo